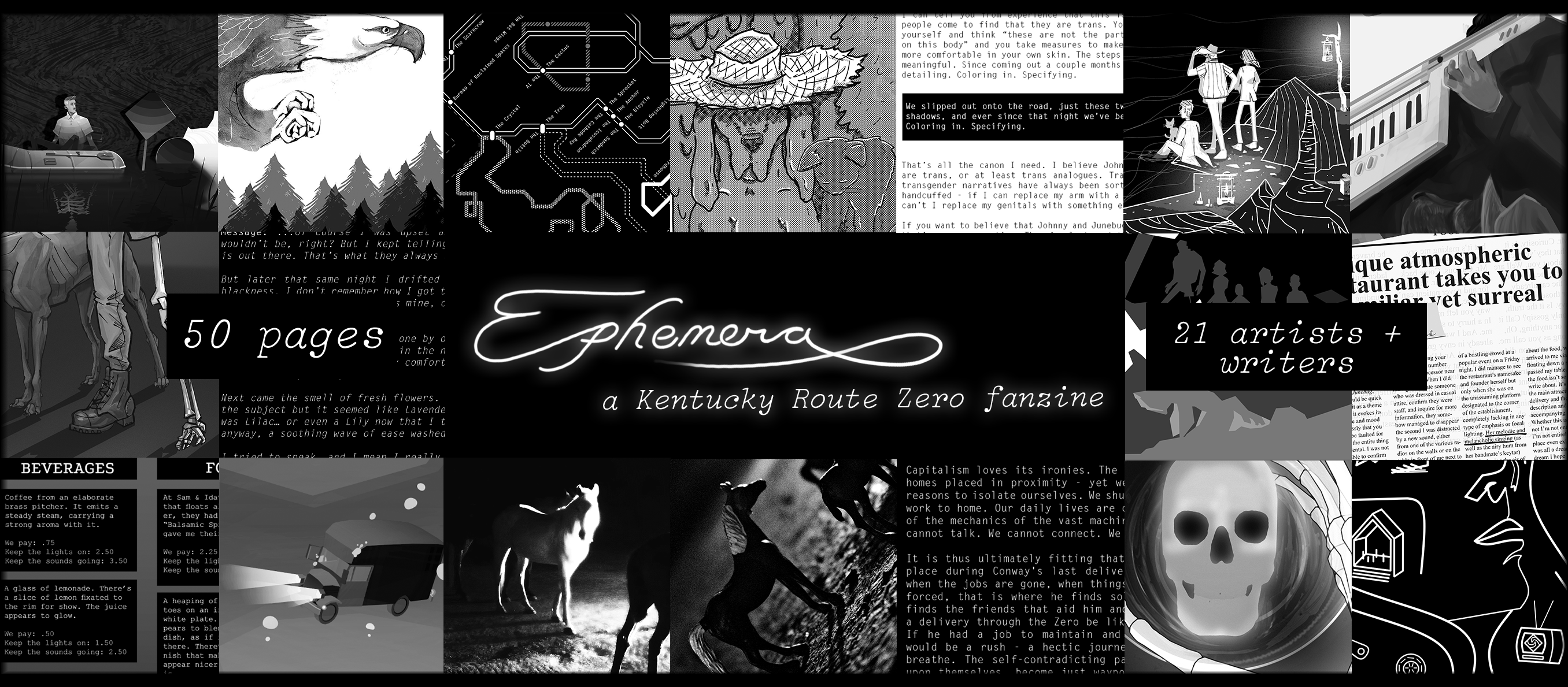 Ephemera: A Kentucky Route Zero Fan Zine
Begun in 2018 as "The Zero Fieldnotes", Ephemera is a zine showcasing artwork and writing by fans of the Cardboard Computer game, Kentucky Route Zero.

Though it has since evolved and taken shape, having changed hands and accommodated various new submissions since its initial conception, the zine has been a labor of love since the start. It includes written pieces, photographs, and illustrations by talented creators from all walks of life. Coursing through the zine, like the veins of the Zero itself, are the impressions and emotions left by a game that, now more than ever, paints an intimate portrait of rural decay, the shackles of debt, and the American experience.

This download is the digital PDF version of the zine (not for print).
Please note: This zine is free, but we encourage you to make your own contribution to our charity of choice, RIP Medical Debt Appalachia, by donating here: ripmedicaldebt.org/campaign/appalachia
Install instructions
Download the PDF and open it in your viewer of choice. Enjoy!
Download
Download
Ephemera Zine [Digital PDF Version]
14 MB